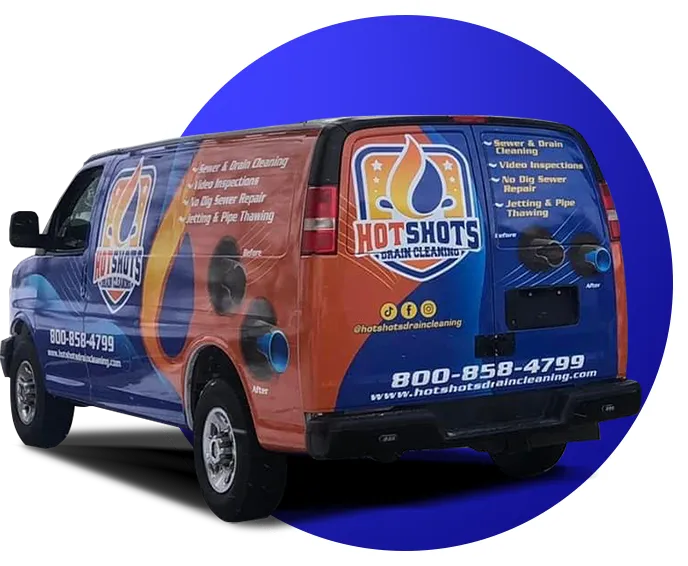 Unmatched Sewer Repair Services in Petoskey, MI, and Nearby Areas
As they usually say," out-of-sight-out-of-mind." This statement applies to sewer lines since they are difficult to see or reach, making it harder to detect a problem. Nobody likes spending on repairs, maintenance, and most of all, inconveniences. Regular inspections of your commercial or residential sewer lines can save you from spending. At Hotshots Drain Cleaning, we advise our clients to hire our professionals for sewer-related services, including sewer repair and inspection. The assessment is necessary because it uncovers any underlying issue in your system.
Here are common sewer problems that local area homeowners and business owners face:
Sewer Line Corrosion

If your home is old and has non-PVC pipes, it is at high risk of corrosion and damage. These issues will restrict wastewater flow, causing frequent backups.

Tree Roots Problems

There may be nearby trees that have grown their roots, stretching out widely and covering a bigger territory. The roots will eventually make their way to your sewer lines, puncturing your mainline. If this issue is left unaddressed, it can result in partial or complete blockage of your sewer system.

Rodents and Insects Issues

Interestingly, rodents and insects are a potential source of sewer line problems. A rat can travel from the city to your home or office building through these pipes. Consequently, these are disease spreaders. In addition, insects like cockroaches and flies can bring health issues when they get to your home through the pipes.
The Steps We Take to Restore Your Sewer Line
Do not allow sewer line issues to catch you off guard. Once you suspect or notice a sewer line issue at your home, call Hotshots Drain Cleaning immediately. Our fully-equipped team will respond quickly and conduct a video camera inspection to uncover all hidden dangers. Then, we will use up-to-date technology to restore the functionality of our sewer line.
Watch out for these warning signs that necessitate sewer repair services:
Lush patches on your lawn

Increased pests around your yard
Why Choose Hotshots Drain Cleaning Services?
24/7 Emergency
Service Available
Have Us Repair Your Damaged Sewer Line
For all your residential and commercial sewer line concerns in Petoskey, MI, and nearby areas, contact the experts at Hotshots Drain Cleaning. All our services are top-notch and warrantied. Call us or fill out the form today to schedule your appointment.